With luck, we'll be rid of all the self-serving fools on the New Mexico Game Commission. With that in mind, recall the fall of Scott Bidegain, who pocketed a wad of cash for setting up the slaughter of a cornered cougar by even-more-loathsome turds from Texas and Oklahoma. The noble Bidegain had previously participated in the sport of kings: coyote slaughtering. What a fine New Mexican!
Each of the current commissioners is of the same ilk and could be brought down by their own cruelty. Let us pray.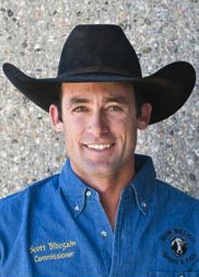 Game Commission leader resigns after cougar killing
By Staci Matlock, The New Mexican

State Game Commission chairman Scott Bidegain, who state conservation officers a week ago accused of helping four other men illegally kill a cougar on his family's ranch near Tucumcari, resigned over the weekend. …

Cited along with Bidegain was Larry H. Webb of Newkirk; Billy G. Ivy of Canyon, Texas; Chad W. Hassell of Childress, Texas; and Jason E. Roselius of Oklahoma City. Roselius was cited for killing a cougar without a valid license. It is unclear whether the men shot the cougar or their dogs cornered and killed the cougar.